Nutritional Advice

Confused over what and when to eat to achieve maximum results? Looking for general nutritional advice? Visit the nutrition consultation section for all things food.
Read more »
The Right Package

From consistent strength training to occasional technique sessions, there are offers to suit everyone. Check out the Packages section for more details.
Read more »
Strength Training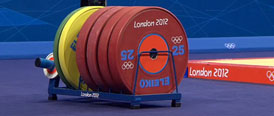 If your aim is to build strength and develop power, look no further than the Strength Training programme. Other methods are also available under the Personal Training and Coaching section for all your needs and goals.
Read more »